WHY ENGINEERING IS VITAL TO YOUR RACING TEAM
Over the last fifty years auto racing has evolved from individuals with general mechanical skills to a highly technical industry.
Today, the competitive edge is more a result of the depth and breadth of a team's combined skills from many different fields.
Small teams benefit immensely when Engineering is implemented, and large teams strengthen their positions with Engineering.
John Block Racing Engineer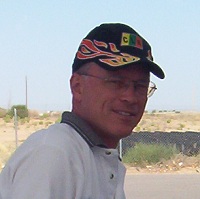 RACING EXPERIENCE:
Engineering Consultant SCCA teams, Trans-Am, GT1, GT3, DSR, EP, FP, FV, FF 2010-13
Team Engineer, Guthrie Racing, IRL Indy Lights 2007 & 2008
Team Engineer, CLR Racing, ARCA & NASCAR Cup & Trucks 1999-2005
Pole position at Talladega 2000, Pole at Daytona 2001
Team Engineer, Galles Racing, CART Indy Cars; Pole at Indianapolis 500, 1985.
Mentor/Instructor, LSU, UTEP, UIdaho, UNM Formula SAE teams, 1996-2006.
Engineering SubConsultant, Mazda Factory Race Team, Group C Road Racing, 1987-88.
Engineering SubConsultant, Group C Team using Mercedes Benz 190, 1986.
Owned shop, doing set-up for sprint car, late model, autocrosser & building stock car '78 to '83.
Worked his way through college as a machinist and still runs Pop's Prototype Shop today.
Raced first stock car at age 16 in 1970; built and raced dirt track modifieds from '71 to '74.
Engineer/Developer of Featured and/or Interviewed in Author:
Racing Computer Software: the following Magazines: Data Acquisition article, SportsCar magazine 8-11.
Front Suspension Geometry Pro © 2010. SportsCar, Short Track USA Racing Logic column, Short Track USA,
Honda Engine Builder © 2004. Stock Car Racing, Open Wheel, 10-10 to 9-11.
Mustang 5.0 Engine Builder © 2002. Circle Track, Super Stock, Data Acquisition articles, Circle Track
Rear Suspension Geometry © 2002. Hot Rod, Car Craft, Turbo, Magazine, 12-04, 1-05, 3-06.
Computerized Chassis Weights © 1996. On Track, Turbo Cyber Racing monthly column, Circle Track
McPherson Suspension Geometry © 1995. Bracket Racing USA, Magazine, 1995-1997.
Engine Shop © 1993. Chrysler Power, 4 Wheeler, The Racers Guide to Fabricating Shop Equip.
Tire Temps © 1991. Mustang Illustrated, Steve Smith Autosports, 1985
Super Performance Software © 1990. And many more. Education:
UNM, BA 1977; SDSU, post grad studies Eng 1979
Suspension Development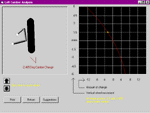 • Geometric
simulations
• Suspension
analysis
• Geometric
development
Besides developing many commercially
marketed software packages, John has
extensive knowledge and experience in
suspension theory. Very typically, John's
suspensions handle better and have better
tire wear in a race than any other car at the
race track.
Chassis Development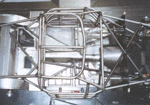 • Torsional rigidity
testing
• Station sensitivity
testing
• Element sensitivity
review
John also designs and develops test fixtures
for performing chassis tests. The benefit of
this experience was demonstrated by one
chassis's stiffness being increased by 50%
with only 9 pounds of tubing.
Driver Development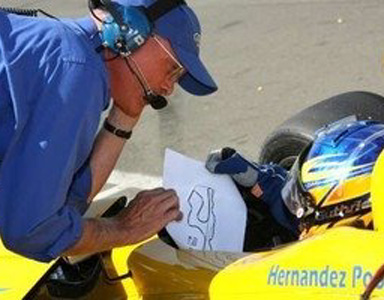 • Sensory
evaluation
• Cognitive
psychology
• Total performance
Engineering
Starting his racing life as a driver, John is
intimately familiure with the challenges and
requirements to develop competitive race-
craft. At the professional level of racing,
John has helped improve lap times by
3 to 4% via driver improvement, alone.
Data Acquisition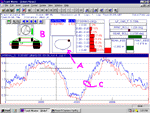 • Data system
operator
• Data
interpretation
• Parametric
analysis
John's experience in creating channels has
proven beneficial to driver development
and vehicle development. Creating
"Engineered Math Channels" has also
resulted in monitoring parameters without
physical hardware, saving money and
weight.
Track Testing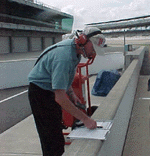 • Directing &
recording tests
• Post test
Analysis
• Design of
Experiments
In addition to standard track testing, John
designs and develops test fixtures for
performing (at speed) aerodynamic tests
on the track. Also, his experience with
simultaneous experiments/tests brings
added value to track testing.
Wind Tunnel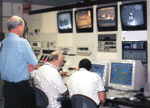 • Test Directing
• Data Analysis
• Body development
Drivers, Crew, and retired racers all have
opinions and explanations about
aerodynamics. John's wind tunnel
experience shows there is a huge gap
between popular garage opinion and
measured scientific fact.
For more information on Engineering services please call (800) 647-2392 ext 201, or send email to John@auto-ware.com . Mailing address: 7915 Cliff RD NW Albuquerque NM 87120