Mustang 5.0 Engine Builder install problem Win98
If you have Windows 98 and get the message "An error occurred while loading meb, reinstall the software" don't be alarmed. This is caused by Windows setting and is an easy fix, just follow the instructions below.
Start at the Windows desk top. Double click the MyComputer icon. In the next window double click the Control Panel icon.
Once you are inside the control panel, doulbe click the Add/Remove icon. This opens another window as shown below. Next, click on the Windows Setup tab. Once the items appear below the tab double click the Accessories item to open another window (as seen below). Next check the box for Windows Scripting Host and click OK, and then Apply on the next window and work your way back out to the desk top.
Your MEB program should now install without the error message.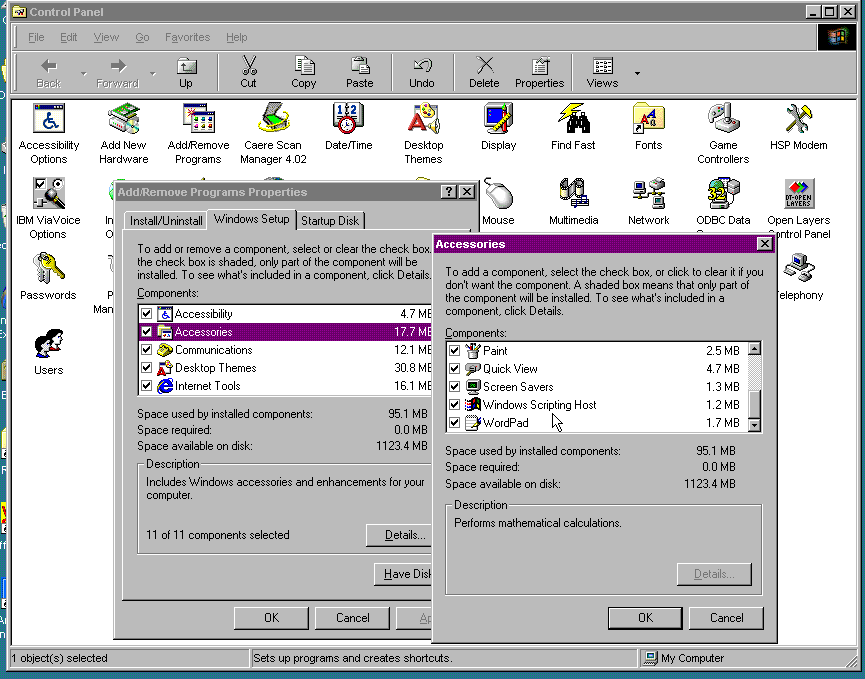 Copyright (c) AutoWare 2003