Sales
505-890-8708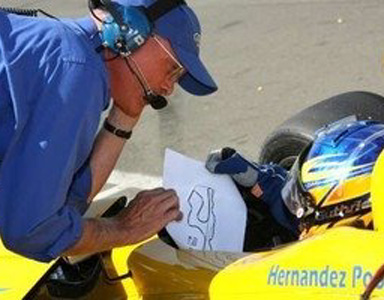 Auto-Ware's Racing and Performance Tech Site
• Software - Race Car, Sports Cars and Muscle Cars - engine, chassis and suspension
• Data Acquisition Training - Live Seminars on the Internet and personal sessions
• Driver Coaching & Engineering Services - Personal and Vehicle Development
• All types of Tech Info on racecar engines, chassis and suspension setup for road
racing, oval track and drag racing, and general automotive technology.
email John@auto-ware.com
7915 Cliff RD NW
Albuquerque NM 87120
Tech help 505-890-8708
---
Products &
Services
---
Customer Service
---
Performance Tech
Driver Coaching!
We are talking about driver coaching like you never expected, not just "change your line here" or "brake there." It's about improving You!
To be a successful sports competitor you must have a higher level of Ability than your competitors. In other words better Training & Conditioning along with Task Mastery. We can help you develop a physical conditioning and mental conditioning program. At the same time we can also help you develop skills for improved car control and race craft.
Sports and racecar driving is a contest of Effort. We can help you understand your personal Traits as well as Sate of Mind so you always bring your best effort to every event.
This process also include an Attributions element in the debriefing process to help you identify performance outcome due to Ability and Effort vs. Task Complexity. Some times better performance is simply a matter of changing the way you do business, and we can help you discover what is needed to change.
Luck is another element we can help you develop. Capitalizing and Rebounding techniques are often missing from drivers toolbox, let us help you add these and many more elements to your racing experience.
You are an individual that is why we use a personalized process, not a recipe.
Call today (505)890-8708 for a consultation
---
Auto-Ware