REAR SUSPENSION GEOMETRY
Refuse to loose and have fun with
the Rear Suspension software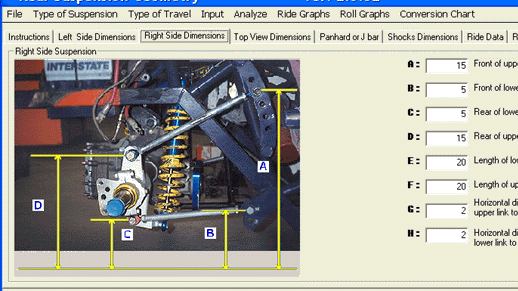 EASY TO USE:
• Covers conventional 3 link and
4 link suspensions
• Allows bird cages on one or both
sides of a 4 link set up.
• Input photos clarify what and
where to measure your car
• Leads you to try new adjustments
• Instructions to make helpful
compression/rebound gauge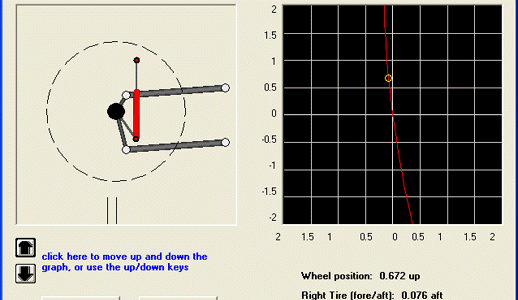 • ClickHERE for input demo
RESULTS:
• Don't use a copy-cat set up!
Every car is different, find
what's best for your car
• Animated models based on
your car's measurements
• Enter shock travel to get body
roll, squat, lift, etc and see
resulting rear axle alignment
• Greater control in the garage
and on the track
• Output data is spreadsheet
format or graphs
• Click HERE for output demo
Minimum Computer Requirements
Windows XP and CD ROM - works with Win 7, 8, 9 & 10
Normally $99.95, CD clearance sale 20% off
Now only $79.96 +$14.00 shipping + tax
Auto-Ware's Racing and Performance Tech Site
• Software for Auto Racing and High Performance Cars
• Product Prototyping - Personal and Vehicle Development
• All types of Tech Info on racecar engines, chassis and suspension setup for road
racing, oval track and drag racing, and general automotive technology.