MANZANO HIGH SCHOOL
Class of 1972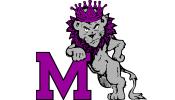 News & Updates
8-25-22 - More names added to list of Reunion attendees. Now at 99 for Friday and 78 for Saturday.
8-20-22 - Great news, the 11th Annual TSF Golf Tourney raised just over $7500 for the scholarship fund
8-19-22 - Sad news, two more Obits added to the Alumni Updates page.
4-28-22 - Save the date Aug 6th for the 11th Annual TSF Golf Tourny Click Here For More Details
3-30-22 - Cravens Classic Golf Invitational - part of 50 yr Reunion Click Here for more Info
3-20-22 - 50 yr Reunion activities, dates and hotel info Click Here for more Info
3-2-22 Sadly another Obit added to Alumni Update section
Alumni Updates section has a class directory and 40yr, 30yr, 20yr and 10 year reunions, member update info.
To access the Alumni Updates email John c/o autoware@aol.com for password.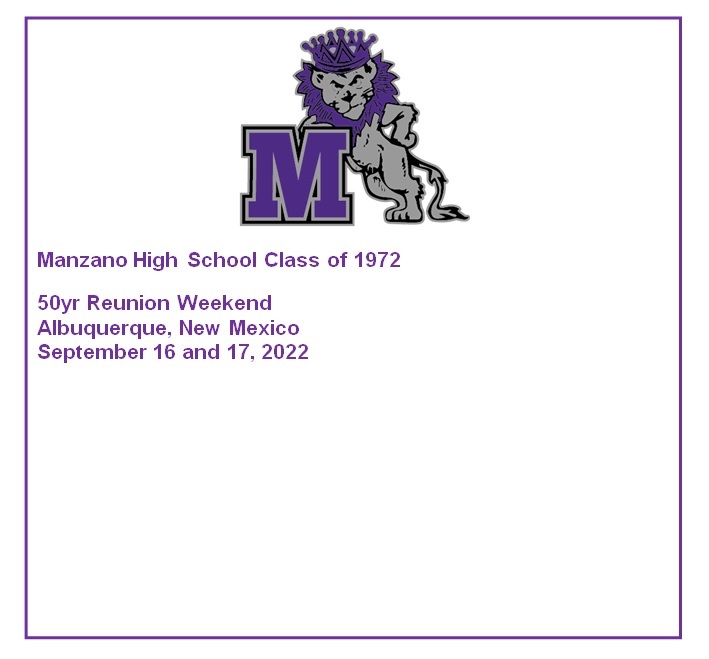 A great time was had by all! Come back to this site soon to see photos from the Reunion and more info in the Alumni Updates section. Also, if you missed entering your info in the 50yr memory book, CLICK HERE to add it now.
Sponsored by:
Keith Stensland 2021-28
Jon Jojola 2020
Jon Jojola 2019
Phil Mercier 2018
Kent Stam 2017
Lesley DiSanti Haney 2016
Lesley DiSanti Haney 2015
Valerie Penfold Brooks 2014
Janie Page 2013
John Block 2002-12
Many thanks to
Dennis Foster for originally
launching the site in 2002
All contents and data
copyright Manzano72.com
2002-14